We'd like to introduce you to some of our talented family members whose work you'll see at our store at
http://kinsmade.etsy.com/
...
Grandma
Pat
is an experienced quilter and seamstress who has dabbled in many mediums over the years, but has finally decided that fabric best suits her talents. She is very particular when coordinating colors, textures, and patterns. Her precision is impeccable. Passing keepsakes from one generation to another has always been a cherished privilege to her--both for the giver and the recipient.
Youngest Daughter
Ginger
is an accomplished seamstress and quilter in her own right, but her love of horses has given birth to skillful leatherwork. This has found expression in both tack and wearables. She also loves to knit. She can always be counted on for superior construction and fine materials. Utility is always a key design element in her work.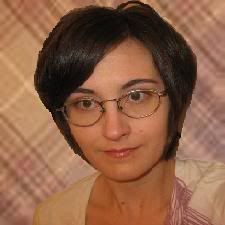 Granddaughter
Mesa Lee
has dabbled in simple sewing projects and picked up the knack for beaded applique from a beloved auntie. Her tastes tend to run toward the experimental, and she tends to improvise with surprising results. Her construction tends to be centered on design and durability.
Middle Daughter Cindy is the baker in the family. Always on the lookout for interesting recipes, she is constantly presenting us with some wonderful new delight. Her tastes run sweet, but she has a good grasp on nutrition as well. Her decadent creations are often secretly wholesome too! We hope to talk her into selling some canned jams, jellies, and syrup.