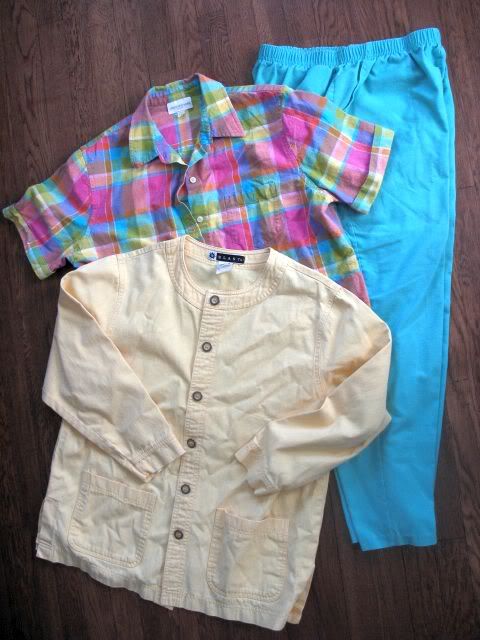 This is a great way to find a new purpose for some clothing that has gone out of style. This is so easy, that a child could do it. It requires only simple sewing techiniques. I started by tearing out seams in three unwanted garments, but you could use fabric remnants from other projects you've completed. The fabric should be near denim weight. If you are using lightweight fabrics, then you will have to add more layers to get enough protection from hot pans when using your potholder. Cotton is a good choice.
Then I cut squares from them. Cut 2 squares 9", 2 squares 7", and 8 squares 4".
For the front side of the potholder, I sewed 2 layers of 3" squares onto a single layer of 9" square in a 4 patch configuration. Then I sewed about 3/8" away from the edged of my pieces. If you range from 1/4 - 1/2", your final product will still look alright. This project is very forgiving.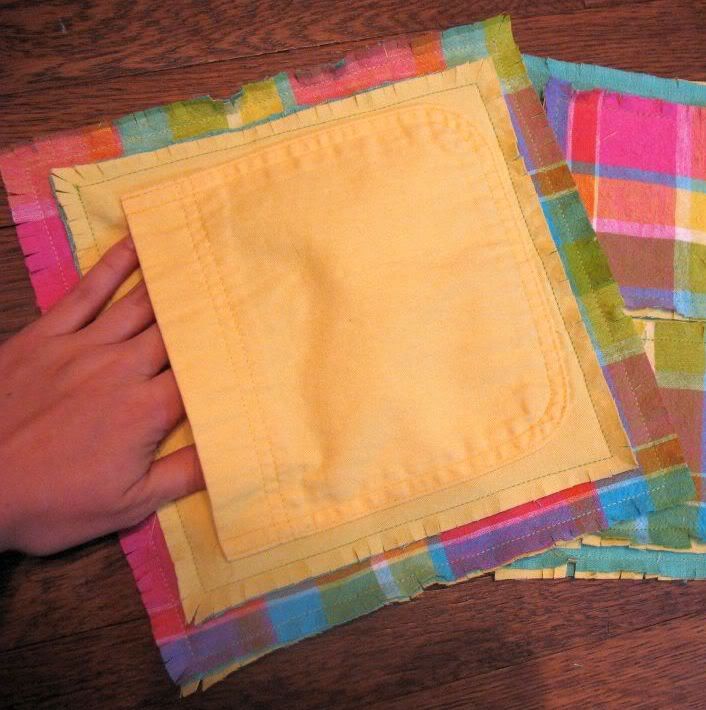 For the back side of potholder, I cut a pocket out of a garment, but you could simply sew 2 layers of 7" squares to one 9" square.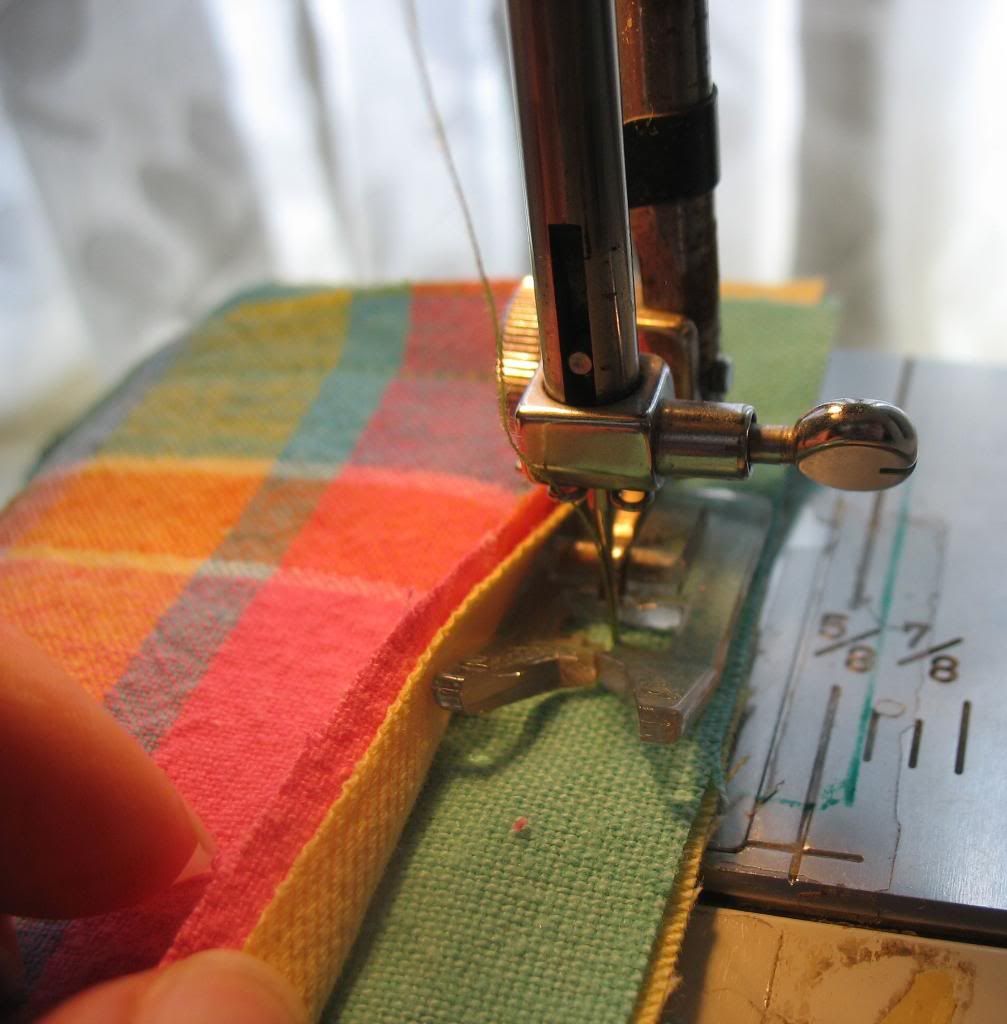 Then, to join the front and back side, simply sew the 9" squares together.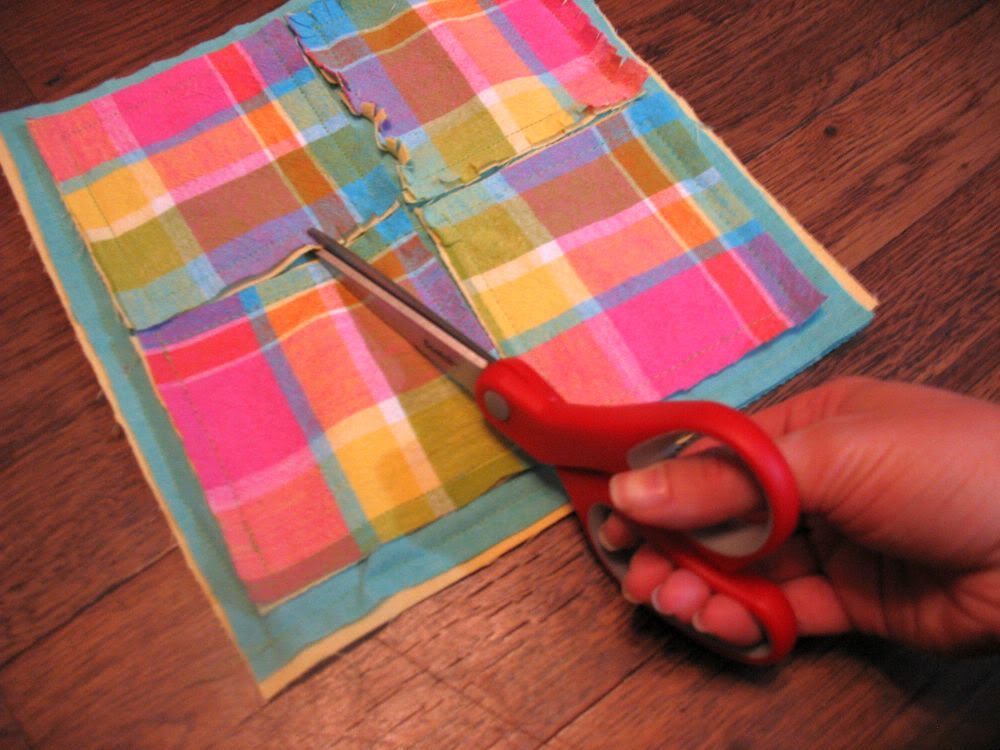 Once all your sewing is done, remove any pins you might have used to secure the pieces, and start clipping toward the seams being careful not to sever the threads.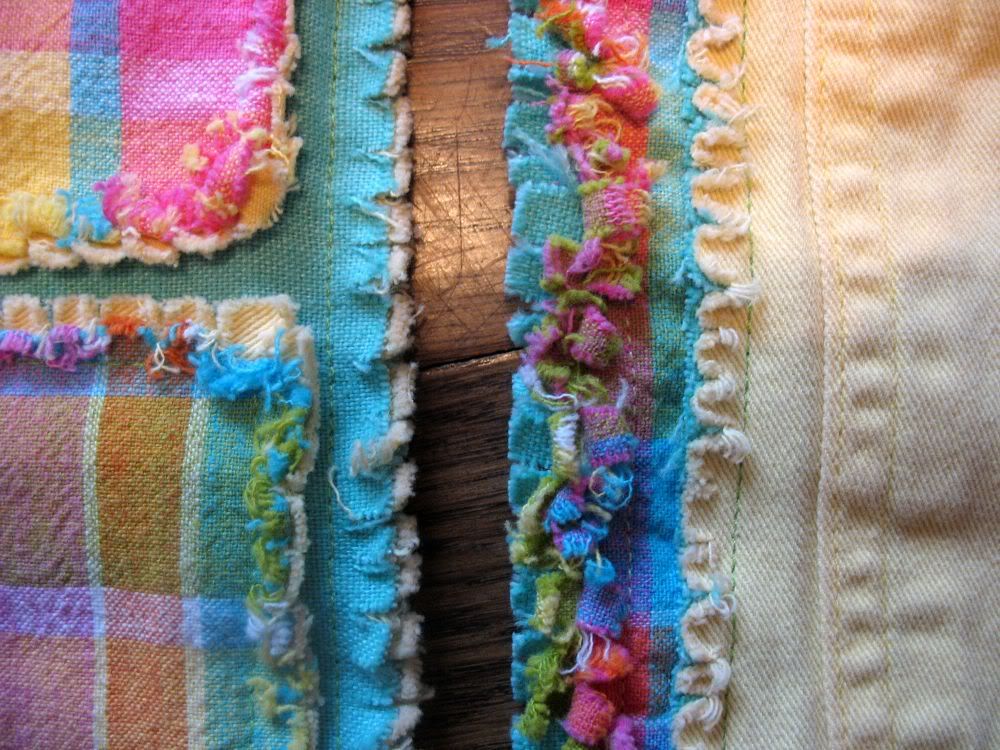 Continue making clips approximately every 1/4" using the tip of a pair of sharp scissors until you have fringed the entire project. Then run the project through the washer and dryer cycles. The fringed edge will fray and you'll have a great potholder or trivet to use everyday. And frequent laundering will only make it better!
I'm sure you'll be able to expand on this simple technique. Please share your ideas and creations with us in your comments!